What does the Future of Recruiting Look Like?
In this age where technology reigns supreme, software applications are permeating every sphere of our lives. Applications are the new-age tools of today, attempting to ease every aspect of our life, right from where we eat to how we travel, and where or how we spend vacations to how we clock our fitness regimes.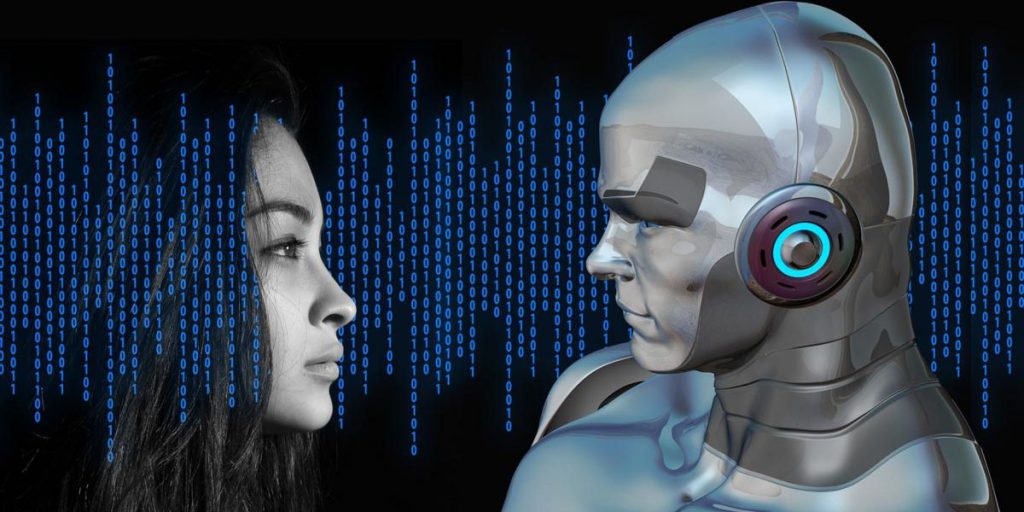 In such an environment, something as critical as employment cannot remain untouched. An applicant tracking system (ATS) does precisely that, taking over the task of easing hiring procedures in every sector. This piece of software enables, assists with, and significantly helps improve both the process and cost efficiency of recruitment.
Here are some of the ways in which modern applicant tracking solutions are changing the future of recruitment around the world:
Faster Turnaround and Easy Application
The future of recruitment is increasingly going digital. Online applicant tracking and digital profiles are becoming the norm, and traditional resumes will eventually go into oblivion. A profile today comprises of not just work experience, but a 360-degree view of the candidate, which is reflected in their social media profiles and other online activity.
Increasingly, a candidate's expected response time today is shorter than ever before, especially given the plethora of options they have available at the click of a button. The younger generation, comprising the eventual workforce of tomorrow, have been raised on technology and do not accept legacy concepts. Hence, recruitment also needs to evolve to their level.
A cloud based applicant tracking system plays a crucial role here, since it facilitates all aspects of recruitment including correspondence (from applicants, agencies, job approvers and hiring managers), database management (CVs, resumes, cover letters and other documentation) and strategic recruitment (planning, monitoring and management).
As a result, the turnaround time is drastically reduced among all the stakeholders, and so is the response time to the candidate.
Creating the Employment Brand
Today, candidates research the companies they are applying to as extensively as the companies looking them up. Hence, it is crucial to create an impressive employer branding in recruitment in the virtual space, with well-created websites, short response times and, if possible, positive reviews from prior applicants or existing employees.
Other than a company's online presence, the overall experience and treatment given to an online applicant goes a long way in influencing their decision about whether to join an organization or not. An ATS can help recruiters minimize response times through efficient scheduling of interviews, automated application acknowledgements, and more.
Focus on Passive Candidates
Passive candidates are those not actively looking for job opportunities at the moment, and they comprise a large percentage of the workforce (nearly 75%). It is an important target group for any company, not just because of volumes but also because of the focused skill sets that they can bring to the table.
An applicant tracking system for small business ventures lets companies with limited resources reach out to passive candidates too, who offer the advantage of not considering any competitors (since they are not actively searching for a job). In such a scenario, active searches centered on social media profiles are an important factor, and these are only aided by cloud recruitment software.
Predictive Cloud-Based Hiring
Most cloud-based applicant tracking solutions are available on the SaaS (software as a service) model. This is particularly beneficial to smaller organizations, since an applicant tracking system for small business offers all the advantages of enterprise systems, without the heavy investment required for developing in-house technology.
Cloud-based hiring tools enable candidate profile sorting through both internal (CV/resume) and external (social network data). They can sift through scores of profiles in no time and use data analytics to help zero down on the most appropriate profiles, thus enabling recruiters to evaluate the best fit for a position and stay on top of technology trends too.
While an ATS does not replace the human aspect of the modern recruitment process, it certainly does help reduce the time and cost of routine hiring activities, especially online searches. It not only enables a quick response time and improved productivity for recruiters, but also significantly faster and more cost-effective employee recruitment on the whole! You can view RemoteGurus to find the best remote job candidates.  


Author Bio:
Kelly Barcelos is a progressive digital marketing manager specializing in HR and is responsible for leading Jobsoid's content and social media team. When Kelly is not building campaigns, she is busy creating content and preparing PR topics. She started with Jobsoid as a social media strategist and eventually took over the entire digital marketing team with her innovative approach and technical expertise.