25 jobs for high school students
A good first job can help you earn cash and give you valuable work experience.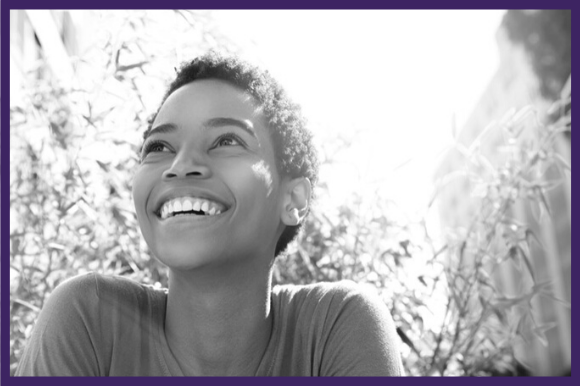 Have you lost count how many times the 'rents have asked what your plans are? As prodding as they may be, mom and dad have a point: Sooner rather than later, you'll need to get your first job. The good news is, there are jobs for teens that can fit into your schedule—some even during the school year.
First though, you might need to fill out some paperwork to be eligible for work, depending on the state you live in and your age. The U.S. Department of Labor website has lots of information on your work eligibility as a minor, but you can also ask your high school guidance counselor to point you in the right direction.
Using data from the Bureau of Labor Statistics and PayScale, Monster found 25 good jobs for teens so you can start gaining experience—and put cash in your pocket.
25 jobs for teens
1. Babysitter
What you'd do: Babysitting is one of the most common jobs for teens, as it demonstrates responsibility. As a babysitter, you'll watch kids, play with them, keep them safe from harm, and make sure they get to bed on time.
What you'd need: Working with kids requires patience and a good sense of humor. It also helps to be flexible, since parents might need you to step in with just a few days' notice. CPR certification may give you an edge.
What you'd make: $11.17 per hour
2. Barista
What you'd do: Get ready to serve coffee (and a variety of other drinks) to a bunch of customers eager for their java fix.
What you'd need: As a barista, attention to detail and great people skills are key. On-the-job training will likely be provided to teach you how to prepare a bevy of beverages. Check out this sample cover letter for a barista.
What you'd make: $10.45 per hour
3. Busser
What you'd do: One of the joys of eating out is not having to clear the table, but busboys and busgirls get paid to do that. As a busser, you'll clear tables in timely manner so the dishwasher can clean tableware and get it ready to be used again.
What you'd need: Bussers are constantly moving around a restaurant, so a keen eye for a finished meal and an ability to work on your feet are both important.
What you'd make: $8.55 per hour
4. Call center representative
What you'd do: Call center reps work for a variety of businesses, including retailers and technology firms. Be ready to answer questions via phone, messaging, and email.
What you'd need: The employer will usually supply on-the-job training, but an interest in technology (computers, messaging systems) and a willingness to hunt down the answer if you don't immediately know it are important prerequisites.
What you'd make: $16.23 per hour
5. Camp counselor
What you'd do: There are many kinds of camps—wilderness camps, sports camps, academic camps—but in general, counselors help plan and lead fun activities with groups of kids.
What you'd need: If you're interested in being a camp counselor, you should have an interest in working with groups of kids and a passion for whatever subject matter you're teaching.
What you'd make: $12.05 per hour
6. Car wash attendant
What you'd do: Although many car washes are automated these days, most of them still need people to guide the cars onto the tracks and ring people up. Depending on the company though, you might also be physically washing and drying the exterior of cars.
What you'd need: On-the-job training will likely be provided. You'll likely need strength and stamina to perform the more physical duties.
What you'd make: $11.64 per hour
7. Cashier
What you'd do: Cashiers work in a variety of settings—grocery stores, hardware stores, etc.—but the job is relatively consistent: You ring people up and sometimes also help them bag their items.
What you'd need: On-the-job training will likely be provided. Since you'll be working on your feet, good stamina is a plus, and so are solid people skills and a knowledge of the store's prices.
What you'd make: $10.78 per hour
8. Catering coordinator
What you'd do: Part-time catering positions can range from answering phone inquiries to helping to prepare food to delivering it on time to events around town.
What you'd need: You'll need flexible hours and a passion for food. Being organized and detail-oriented go a long way, too.
What you'd make: $13.26 per hour
9. Delivery driver
What you'd do: From pizza to pad thai, local restaurants in your area need delivery drivers to make sure hungry people get their food on time.
What you'd need: A driver's license and good driving record are usual necessities.
What you'd make: $14.66 per hour
10. Dishwasher
What you'd do: Where there are diners, there are dishes. As a dishwasher, you'll be scrubbing plates and pans and putting them back in rotation.
What you'd need: Strong arms and legs, plus diligence, are key. 
What you'd make: $10.34 per hour
11. Dog walker
What you'd do: Love dogs? Your neighborhood canine friends need exercise, and their owners aren't always available to take them out for a stroll. That's where you come in.
What you'd need: A love for pups is obvious, but you'll also likely need to be able to commit to a daily or weekly schedule.
What you'd make: $14.33 per hour
12. Fast food worker
What you'd do: Feed people who are on the go by taking their order, answering any menu questions, preparing food, ringing them up, and seeing them off with a smile. You may also be charged with stocking and storing food items, cleaning duties, and light office work.
What you'd need: On-the-job training is usually provided, but customer service skills are a must.
What you'd make: $10.45 per hour
13. Gas station attendant
What you'd do: Depending on the state you live in, gas station attendants help man fuel station dispensers and equipment, pump gas, as well as handle the register and stock shelves.
What you'd need: Job responsibilities can vary, but the ability to multitask and good customer service are staples.
What you'd make: $11.64 per hour

14. Janitor
What you'd do: Whether it's at an office building, school, hotel, or elsewhere, cleaning duties land in the capable (and hardworking) hands of janitors, who keep facilities spotless.
What you'd need: Most janitors learn on the job, since no formal education is required, but physical strength and stamina are also important. Check out this sample resume for a janitor.
What you'd make: $12.55 per hour
15. Lawn care
What you'd do: Duties vary, but usually include mowing lawns, raking leaves, trimming hedges, and other tasks to keep a yard clean.
What you'd need: Sometimes you might need to provide equipment like lawn mowers and trimmers; other times your employer will supply them. Regardless, you'll need to be in good shape for this physical work.
What you'd make: $14.13 per hour
16. Lifeguard
What you'd do: The name says it all—you'll be keeping watch over the pool, the lake, or the ocean to make sure everyone is staying safe and out of danger's way. It's one of the most popular jobs for teens out there.
What you'd need: Lifeguards need a lifeguard/CPR certification, as well as a watchful eye. Oftentimes, the organization will supply this training.
What you'd make: $10.77 per hour
17. Mover
What you'd do: When it's time for a home or business to pack up and change locations, they call on movers to pack their items securely, transport everything, and then unload without damaging anything along the way.
What you'd need: Moving is highly physical work. You'll need to be able to carry heavy objects for long periods of time.
What you'd make: $13.11 per hour
18. Newspaper delivery
What you'd do: Keep locals in the know by delivering the paper to neighborhood subscribers.
What you'd need: The main thing you'll need is a means of transportation like a car or a bike, since newspaper carriers must travel around a neighborhood.
What you'd make: $10.88 per hour
19. Personal assistant
What you'd do: For high schoolers, personal assistant jobs usually take the shape of helping out a local business doing part-time administrative work for one of the organization's leaders. Personal assistants can also act as helpers for the elderly, doing everything from running errands to yard work.
What you'd need: Flexibility, as the type of work can change from day to day, plus an unwavering sense of responsibility. Check out this sample resume for a personal assistant.
What you'd make: $18.69 per hour
20. Restaurant host/hostess
What you'd do: Hosts and hostesses greet guests as they enter the restaurant, help them find tables, and convey important information (how long guests will have to wait to be seated, for example).
What you'd need: You are often the first person guests will interact with when they come into the restaurant, so a friendly and helpful attitude is crucial.
What you'd make: $10.65 per hour
21. Retail sales
What you'd do: Along with finding items and answering questions for customers, retail sales associates work the cash register, set up displays, and keep the store looking good.
What you'd need: No formal education is needed, as on-the-job training is the norm. Good organizational and people skills are helpful in retail sales positions.
What you'd make: $11.70 per hour
22. Swim instructor
What you'd do: Swim instructors coach others on proper swim techniques, including diving, breathing, and different types of swimming strokes.
What you'd need: Swim instructors are required to have or be willing to obtain a lifeguard/CPR certification.
What you'd make: $12.05 per hour
23. Umpire/junior referee
What you'd do: If you're interested in refereeing, becoming a junior umpire for recreation and town leagues can be a great entry point. As an umpire, you'll be officiating sports like baseball or soccer.
What you'd need: Knowledge of the rules of the game is essential. You must also be in good shape to keep up with the players.  
What you'd make: $16.54 per hour
24. Valet parking
What you'd do: Whether it's at a restaurant, hotel, or elsewhere, valets park cars for guests as they arrive, and return the cars to guests when they're ready to leave.
What you'd need: On top of customer service skills, you'll need to have your driver's license and a good driving record.
What you'd make: $9.93 per hour
25. Waiter/waitress
What you'd do: Waiters and waitresses answer questions about the menu, take orders, serve food and drinks, and clear tables.
What you'd need: On-the-job training is common, but you'll need a friendly disposition and plenty of stamina.
What you'd make: $10.47 per hour