6 GLOBAL EXPERTS IN HR TEAMED UP TO DISCUSS LIFE IN THE WORLD AND IN BUSINESS AFTER COVID-19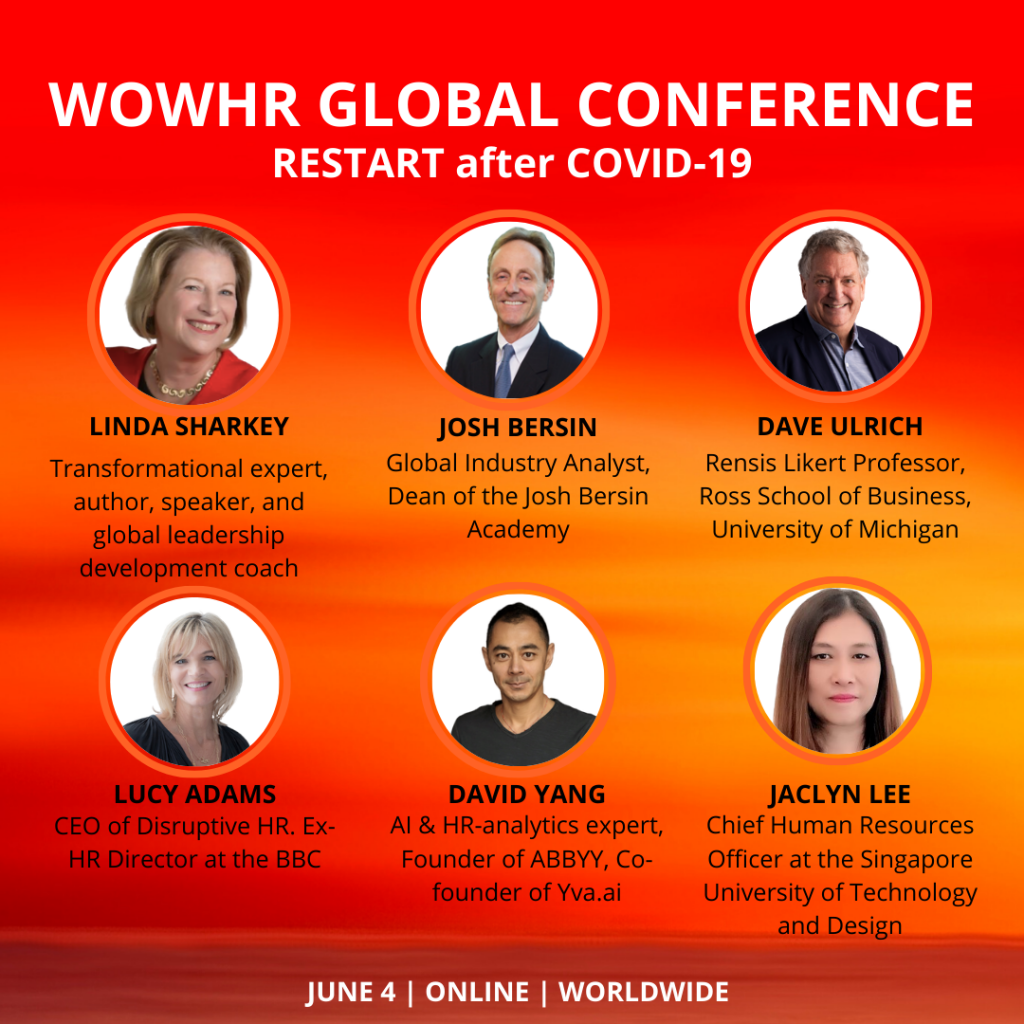 6 most impactful global HR speakers will share their vision about actual HR-issues at online WOWHR GLOBAL CONFERENCE which will be broadcasted in Europe, Asia, Russia and CIS.
The best experts from USA, Singapore and UK are united to deliver answers on the key questions: what is happening to the world after COVID-19, how to re-activate workflow of companies after the pandemic, which new trends in HR will manifest themselves. Join WOWHR GLOBAL CONFERENCE on the 4th of June.
Click on the link below and register https://clck.ru/Nf3gq